The Social Media Brandsphere.
18
Aug
2011
The Project: The lat­est part­ner­ship between JESS3 and Brian Solis, the Social Media Brand­sphere breaks down the five dif­fer­ent ways brands can engage with their cus­tomers through social media chan­nels and how each dif­fer­ent tech­nique pro­duces a wide range of pos­si­bil­i­ties for inter­ac­tion and sto­ry­telling between peo­ple and brands.
Our Method­ol­ogy: JESS3's design team worked closely with Brian Solis to por­tray the dif­fer­ent lay­ers and cir­cles of the brand­sphere appro­pri­ately and clearly to beau­ti­fully con­vey the impor­tance of each ele­ment at-​​a-​​glance.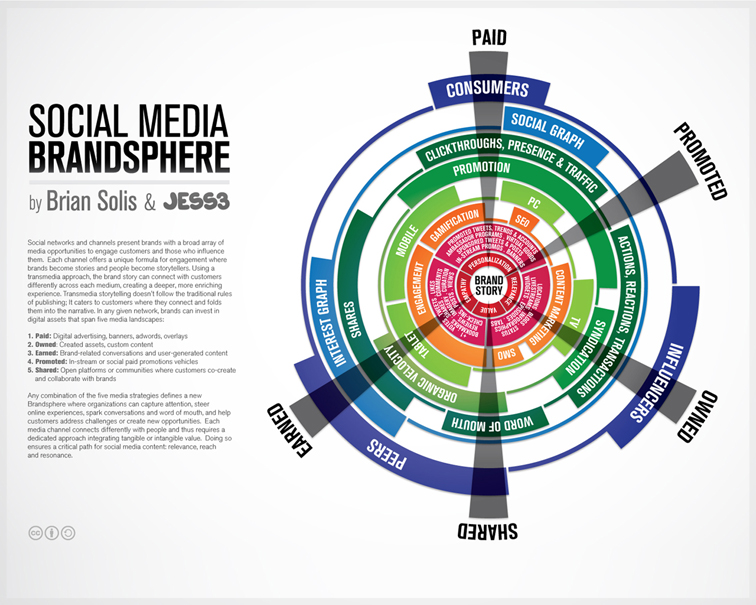 via.designyoutrust.com